Inspections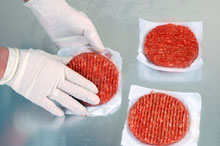 We carry out regular checks on all food premises. This is to make sure the public is protected and that high standards are maintained.
Visits, as far as possible, are without warning. They are priority programmed according to the degree of potential risk. This is to make sure that higher risk premises are visited more frequently than those that are lower risk.
For more on how we plan and follow up visits, we will soon publish a new Food Service Plan.
During an inspection, Officers will want to reassure themselves that:
Potential food safety risks have been identified by the business.
There are controls in place to prevent any problems.
The training of managers and food handlers is suitable.
The condition of the premises and equipment is satisfactory.
Where practices or conditions are not satisfactory, every attempt will be made to resolve the situation by informal means. Where poor conditions persist or there is a public health risk, we may resort to formal action. This can be:
Service of legal notice.
Prosecution.
Closure of the business (in extreme cases).
All food businesses must register with their local authority, please see: Food business registration.
National Food Hygiene Rating Scheme (FHRS)
This is linked with most councils in England and is run by the Food Standards Agency.
It is based on the structure, hygiene practices and management controls within the food business.
The ratings go from a five (excellent) to zero (very poor).
A rating of three may be taken to show that a business complies with the law.
For details of the rating criteria, please read:
Roughly speaking a rating of three may be taken to indicate legal compliance. For more about the hygiene rating scheme, visit: More about food hygiene ratings.
Request another assessment or appeal against your rating
You can appeal your rating, in writing using the form below, within 21 days of your inspection.
If you want to be assessed again, but do not want to appeal:
You can apply to be assessed again, 21 days after your inspection.
You must prove that you have done specified works or taken extensive steps to improve your business.
An Officer will visit your premises within three months of your request being approved and the £145 fee being paid.
You can download a form from the Food Standards Agency to complete:
Please return request or appeal forms to Mr Andrew Sewell:
Senior Environmental Health Officer, Environmental Health. Public Services, Calderdale MBC.
Address: Town Hall, Wesley Court, Halifax. HX1 1UJ.
Food hygiene ratings in Calderdale
To see food safety inspections results for businesses in Calderdale and West Yorkshire, visit: Food hygiene ratings.
Food safety management
A food safety management system or hazard analysis asks you to think logically about:
What might go wrong with the food that you sell;
and what you must do to ensure it is safe for your customers.
They are based on food safety practices that you will already be familiar with. They help to prevent problems rather than reacting to them after they have happened.
Why there is a food safety management system/hazard analysis
It helps to make sure that food is safe for customers to eat.
It is a legal requirement for all food businesses.
If your business is taken to court, you may be able to demonstrate that you had exercised diligence. This is through putting arrangements in place to prevent an offence being committed.
Food safety regulations
It an offence for anyone to sell or process food for sale that is harmful to health under:
The Food Safety Act 1990;
and regulations made under it.
These oblige businesses to make sure that their activities are carried out in a hygienic way.
Running a food business means that you are responsible for protecting the health of your customers.
Note: Around five million people suffer from food poisoning in England and Wales each year.
For more about this, visit: Food Standards Agency.
For advice or guidance on how the law relates to your business, please contact Environmental Health Services:
Address: Crossley Street, Halifax. HX1 1TP.
Phone: 01422 288001.