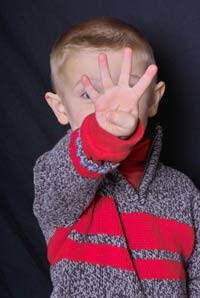 If you are worried or have any concerns about a child, please contact us as soon as possible:
Multi-Agency Screening Team (MAST)
(office hours only)
2nd floor, Princess buildings
18, Princess Street
Halifax
HX1 1TS
Telephone: 01422 393336
Email: MASTadmin@calderdale.gov.uk
For enquiries out of office hours
Please contact the Duty Team, see: Emergency support (social care).
Early intervention
You can get in touch for support if you:
Need help with your child's behaviour;
need help to get through a difficult time;
need help after you have a new baby;
have had a family crisis that you cannot cope with;
or your child is having problems at school.
If you are working with children
Early Intervention support teams can help if you have some concerns. They offer advice, training and bring agency partners together. This is to make sure that children get the right support, as early as possible. There is also a useful resource site for people working with children in Calderdale. It is for those supporting Early Intervention and the single assessment process.
To find out more about how this can help your work, contact the Early Intervention teams.
Are you a professional and concerned a child is being neglected, abused or not cared for properly? For help to take the next step, please read: 
Children's Social Care work with other agencies, such as the NHS and the police. This is to protect children from neglect, physical, emotional and sexual abuse. They work together with parents to make sure services/support is there for children in need and their families/carers.
A guide for all professionals working with children and young people has been produced. It is to help when a child or young person goes missing. It includes the possible reasons, contacts and the process to follow, see: What to do when a child goes missing.
What child sexual exploitation (CSE) is
This is a major child protection issue. It involves people under 18 being encouraged or forced into a sexual relationship or situation by an adult.
This leaflet below will help both young people and all professionals who support them. It has contact details for a number of organisations if CSE is a concern.
The Child Exploitation and Online Protection Centre (CEOP):
Work across the UK;
and maximises links around the world to tackle child sex abuse.
Calderdale Safeguarding Children Board
The Child Protection and Review Team keeps the Child Protection Register on behalf of this Board.
For more about the register, safeguarding or child protection in general, please visit: Calderdale Safeguarding Children Board.
Emotional health and wellbeing for children and young people in Calderdale
An extensive consultation was carried out with children, young people, parents, carers, schools and professionals to create this website.
Here, you will find a wealth of advice, information, support and signposting to local and national services.
For directories of services to support this, please visit:
For more details, please see: Emotional health and wellbeing.
Useful links