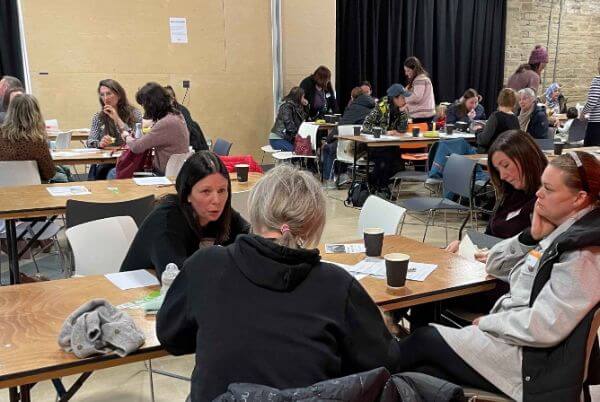 A new network of Family Hubs in Calderdale will bring together support for you, your children and your family.
These will bring lots of services together near where you live and offer the chance to:
talk to someone for advice;
access early help;
meet other local families;
take part in activities;
and join groups.
This may be in person at a Hub, outreach site or in your home. It could also be via information online or the use of other digital technology.
The most important thing is, they will be developed with you, the families of Calderdale. We will listen to what you need and want from support and services. This is to help you to give your child the best start in life.
Who they are for
Parents, carers, grandparents, babies, children, teenagers and young adults (the whole family).
They will offer support:
from conception;
during pregnancy;
and to families with children of all ages from 0 to 19 years old. (This is up to 25 for young people with SEND.)
What support will be available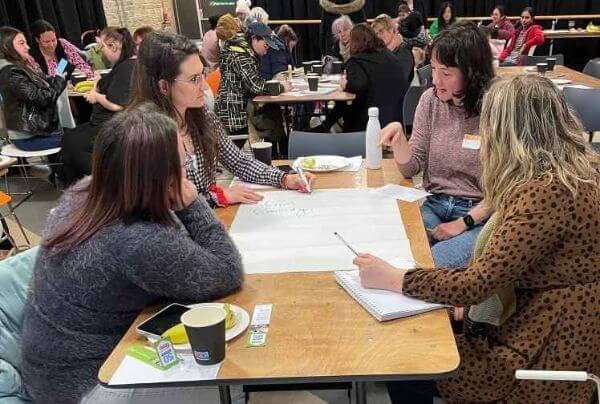 The Hubs will bring together family-help services to improve access and connections. Support includes:
help with infant feeding;
emotional health and wellbeing;
child development;
and it will be easier to access wider services, such as smoking cessation and job advice.
Examples of the information and support you will be able to get are:
Access to midwife clinics, health visitors, breastfeeding support.
Parenting support from birth to 19 or up to 25 with a disability.
Activities and groups for children under 5.
Activities and support for young people with targeted youth support.
Accessing early education and free childcare.
Health advice for you and your family.
For families with children aged 0-5, see: Calderdale Start for Life – Family Journey. Here you can find out more about what support there is.
When Family Hubs will be available
We plan to roll them out across the borough from September 2023 to 2025.
Get involved
To make sure Family Hubs reflect the needs of our communities, we want to hear from you. We are asking families and professionals to co-design them.
For more details on how you can get involved, please email: family.hubs@calderdale.gov.uk.
The Family Hub programme supports Council priorities and the goals in the Wellbeing Strategy:
All children are ready for school and young people have hope and aspiration.
We are one of 75 local authorities to get funding from the Department for Education to invest in Family Hubs. This is part of the Start for Life Programme.