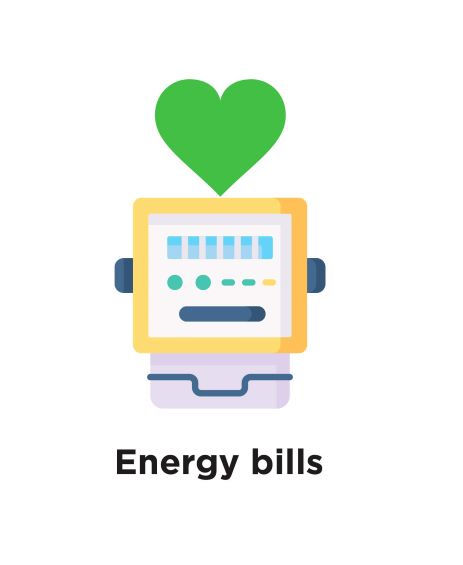 Our Healthy Homes Service
We can help low income owner occupiers and private tenants make their homes warmer, healthier and cheaper to heat.
We have a range of schemes and advice, such as:
Replacement boilers and new gas heating systems.
Insulation schemes available that help keep your home warmer for longer.
Information on renewable heating systems for homes that are off the gas network.
If you have a query:
Healthy Home Schemes
For scheme details and available financial support for energy efficiency improvement works to your home, see: Healthy Home Schemes.
Calderdale Citizens Advice Bureau (CAB)
For affordable warmth advice
CAB can help residents with a range of affordable warmth advice for your home.
If you struggle to heat your home and it is cold and damp, your health is likely to suffer.
Children who grow up in them are more likely to have health issues when they are older.
They can help with:
Affordable warmth advice and energy saving tips.
Ways of saving money around the home.
How to get a better deal on your energy supply.
Advice on different energy meters and payment options.
Maximise income.
Manage energy debts.
Apply for more energy services.
Referrals to the Council's Housing Energy Action Team. (To access grants and equity loans for insulation and heating improvements for your home.)
Warm Home Discount and Winter Fuel Payment claims.
The Priority Services Register. This offers support around energy for the vulnerable. (This could be due to age, health or disability.)
To arrange a phone appointment with your local CAB energy advisor:
Greener Together Energy Service
If you need help with affordable warmth or understanding the support that is available for you, Newground Together can help.
These are some of the ways we can support you:
Help switch your energy tariff to a better deal.
Understanding your energy bill and energy use.
Advice on reducing energy use at home.
Support with applications for energy or water debt relief.
Referring you to other support organisations within your community if needed.
Delivering small efficiency measures, such as LED light bulbs, draught excluders and window seals.
Get in touch to find out what support we can offer you:
Age UK Calderdale and Kirklees
Home energy checks for residents aged 65 and over.
A trusted handyperson will visit your home to check how energy efficient it is. They can fit the correct equipment to increase the energy efficiency, such as:
Energy saving light bulbs.
Draught excluders.
Reflective radiator panels.
They can also offer tips to help you keep your fuel bill down.
Get help from your supplier with paying bills
Do you struggle to pay your bills? Contact your supplier and ask for advice on your energy tariff, meters and payment options.
Do you struggle with energy debt because of a sudden change in your life? Your energy supplier may have an energy company trust scheme that you could apply to. This would be to have some or all of the debt repaid.
Yorkshire Water
They have a number of schemes to help people who may struggle to pay their bills, such as Water Sure. This is a bill cap scheme for:
customers who have a low household income;
and their annual water bill is more than £350.
For more details of their schemes:
Other help