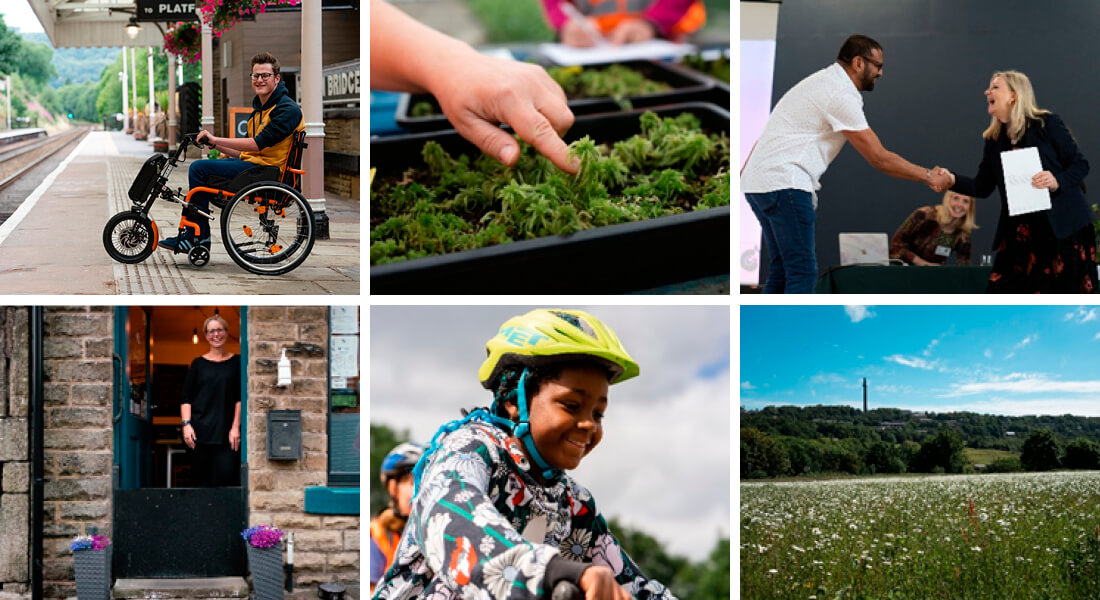 We are taking climate change seriously
It poses a major threat to our way of life! We can see the impact outside our window. Extreme temperatures start wildfires on our moors and there are more floods. We must act now if we want to protect the place we call home.
Our plan (draft) sets out what we must do to meet our net zero target by 2038. This three-year plan covers six key themes:
Use our shared voice for action.
Support community action.
Create warm and resilient buildings.
Grow a green economy.
Transform transport and how we get around.
Work with land and nature to protect us in the long-term.
See: Climate Action Plan 2022-25 - In short.
For the full plan, please see:
Consultation
We asked our residents what they thought about our plan (21st September to 20th November 2022).
There were 481 responses:
440 were via our online survey. Of these, 414 had read the plan.
41 group questionnaire responses:

27 groups that covered responses from over 300 people;
and 14 from individuals.​
For feedback details, please see: Survey results.
We have worked through these and made the: Public consultation results report.
Next steps
Calderdale's Climate Action Partnership met to discuss feedback and agree the next steps.
For meeting dates and agendas/papers, please see: Committee details.
For updates on our progress and more, please sign up for our: Newsletter.
To find out more, see: Climate Emergency.