We must act now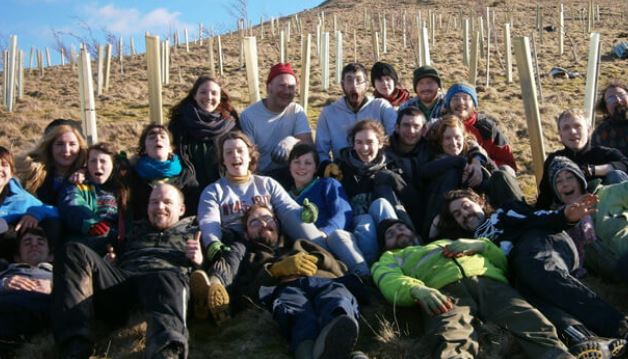 With its steep-sided valleys and riverside communities, Calderdale is more vulnerable to the effects of climate change.
In recent years, the number and severity of flooding events in the borough has greatly increased. Our climate has changed - and Calderdale is flooding more frequently than at any time in history.
Early 2019, we declared a climate emergency. This recognised the threat and challenge that climate change is to Calderdale. It was a bold move, but we know we must step up action to tackle climate change in our borough.
Since then, we have made major progress and have hit our historic target to reduce CO2 emissions by 40% by 2020. We must go further and faster, if we are to meet our new target of net zero emissions by 2038.

Our vision
Our vision for Calderdale in 2024 and beyond is:
To be a place where you can realise your potential;
and live a larger life, whoever you are.
Critical in achieving this vision we will need to:
Make sure that we protect Calderdale's distinctive environment;
and be resilient to the effects of climate change.
For more about our work to tackle climate change, please see our Climate Action Plan:
Zero Carbon Calderdale - Video Transcript
>> Narrator: You may have noticed in the last decade flooding in Calderdale has been worse than ever before. Worryingly this is a pattern that is also being seen across the world as extreme weather events are on the rise. Perhaps your family and friends in other countries have experienced heatwaves or forest fires. All of this is a direct result of climate change.
The main cause of climate change is carbon dioxide. It is released into the environment when we burn fossil fuels like petrol, diesel, gas and coal. It warms our atmosphere. It is this warming that increases our risk of extreme weather.
Climate change is a global issue, but we all have a role to play in protecting our planet. In Calderdale we've pledged to become net zero by 2038. To get to net zero, we must cut our carbon emissions to an amount that trees and moorlands can absorb. Reducing the energy we use at home and using our cars less often are great first steps. There are other things we can do together to make a difference too. Reducing the amount of meat and dairy food we eat, working to restore nature, insulating our homes and switching to clean renewable energy are just a few examples.
People from all walks of life are stepping up to tackle climate change and now we need your help visit calderdale.gov.uk/climateemergency
[Music]

Five big things
Here are examples of the work we are involved in as part of our climate emergency response. This is not a complete list, so check back for more content soon. Please explore our five big things: