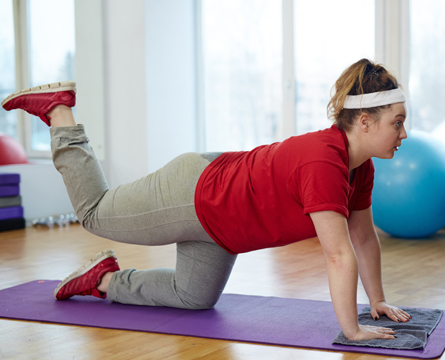 Being active can help improve social, emotional and mental well-being, reduce anxiety and enhance mood by releasing 'happy' hormones. It can also help to control blood pressure, manage pain, prevent heart disease, stroke and diabetes.
Taking part in regular activity can also help you meet people and make new friends. So, what is there to stop you? Lets Get Started!
The Better Living Service will:
Offer support and encourage you to be more active.
Help you find an activity that you enjoy that you can do long-term.
Give you information about why it is important to be active and how much to do.
Give you the chance to exercise with other people. Those like you who want to start to do more to improve their health.
Eligibility for the scheme
Be a Calderdale resident.
Be over 18 years of age.
Currently do less than 30 minutes of physical activity a week.
Our stroke service
This is for:
Adults aged 18 or over;
who have had a stroke or mini stroke (TIA) within the last two years.
You must be referred by your doctor, physiotherapist or specialist.
Sessions are in a group setting or one to one basis.
They aim to improve balance and mobility as part of the rehabilitation process after a stroke.
Activities on offer include walking, swimming and attending the gym/classes.
For more details, please contact the Better Living Team: