Find nearest car park
Browse car parks by town
On-street parking
Park Mark Scheme - Safer Parking for All
What is a Park Mark Scheme?
This is a Police Crime Prevention Initiative (Police-CPI). It was launched as part of an initiative by the Association of Chief Police Officers.
It aims to reduce both crime and the fear of crime in parking facilities. Certificates are awarded to show that a car park has reached a national standard for UK car parks. It shows that they have low-crime measures in place to make sure the safety of both vehicles and owners.
Sites/car parks must pass a rigorous risk assessment by the police and the British Parking Association (BPA). This includes management and maintenance of the car park and also making sure that there are appropriate levels of:
surveillance;
lighting;
signage;
and cleanliness.
These criteria are known to reduce the chance of crime. They also create a safer place for the motorist and their vehicle.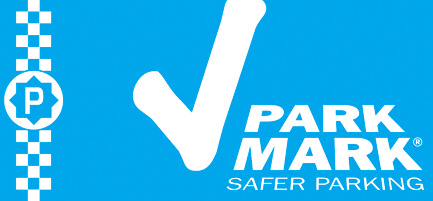 How do I check if a car park holds the Park Mark Safer Parking Award?
Look for the logo.
Visit: Park Mark. You can check if a car park is a genuine award holder. Also, you can search for car parks that hold the award.
We have 29 awards for car parks across the borough and 5000 awards have been issued across the UK (2019).
Requests for use of car parks
If you want to use a Council car park for an event or special circumstance, email: parking@calderdale.gov.uk with your request.
Please note: Permission cannot always be granted. Each request will be assessed on individual requirements. Please make sure you include full details with your request.