Discover something new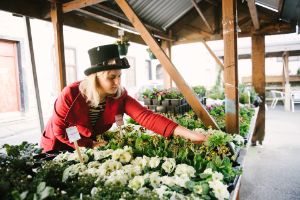 We all want to know more about where our food comes from, how it is made and who made it. What better way to find out than to meet the people who are closest? Our markets offer the unique chance to meet those who grow it, make it or work directly with the suppliers.
We have:
Farmers who sell vegetables they have grown and their own meats and cheeses.
Bakers selling handmade cakes, pies and breads.
Exotic spice and food stalls where you can talk to the people who fly out to meet the growers.
It is all about the quality of the goods and the knowledge of the stall holders.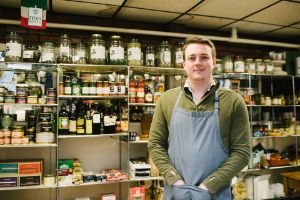 Alongside all this amazing food, you will find stalls that sell locally made jewellery and crafts. There are stunning flowers and plants grown just down the road. All the items you see are being sold by the people closest to them. So, bring your eco bag and fill it with a clear conscience - a real treat of a day out.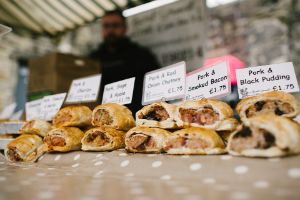 Why not swap the humdrum supermarket dash for the more relaxed atmosphere of the markets' unique stalls and friendly traders.
Here you will find stallholders happy to advise you on their products, recommend recipes and share a joke. It is fun, interesting and full of characters. Many have worked on the markets for 20 years plus. Guess what - they love what they do and are passionate about what they sell!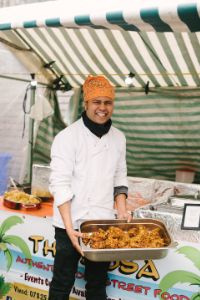 The markets' green credentials are reflected in a number of ways:
All waste food is composted.
Many traders use biodegradable bags.
Also, of course, shopping locally reduces your carbon footprint.
So you are doing your bit for the planet every time you shop at them.
For a friendly, interesting (and even educational!) experience of shopping, give Calderdale Markets a try - you will be hooked!
Open markets and halls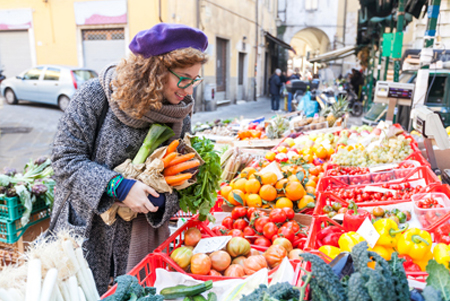 Brighouse open market
This market offers an array of fresh foods, many sold from the purpose-built secure units.
Elland open market
The smallest of our markets, Elland open market trades just one day each week.
Halifax Borough Market hall
This market is somewhere special to visit.
Hebden Bridge open market
A compact market, in the midst of rambling countryside and nearby nature walks.
Todmorden open market
This market was opened in 1802 and revamped in 2003.
Todmorden Market hall
Todmorden Market Hall will grab you with open arms.
Food, produce and craft markets
A real melting pot of genuine and great value artisan goods.
Charity stalls
The Council maintains a charity stall at each market site.
More information